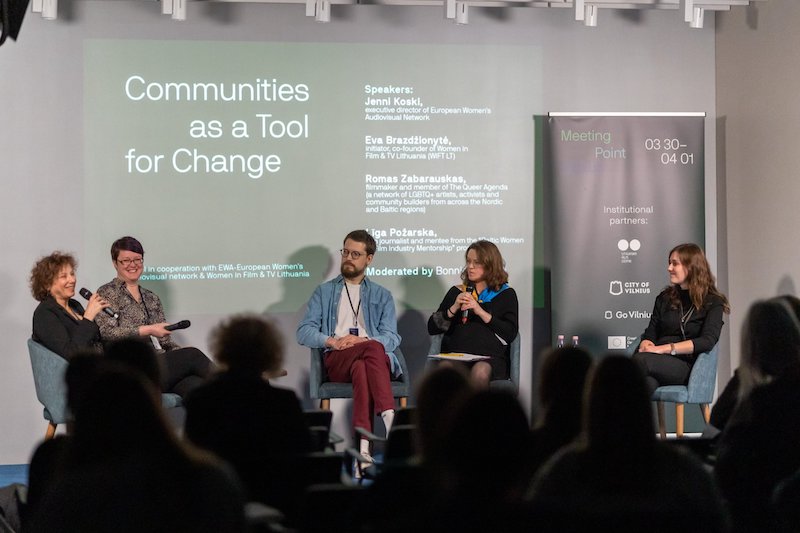 Communities as a Tool for Change @Meeting Point Vilnius
Professional communities and associations are a big support and help mechanism for people working in film and TV industries. Especially if they have just started or decided to change their career paths.
Professional mentorship or residency programs are targeted to support structures that seek to encourage, motivate and involve talents of various fields as well as help them grow.
How communities, associations and organizations of film and TV industries can stimulate the change? How can they help and support emerging talents? What is being done already?
Participants of the panel discussion:
- Eva Brazdžionytė, the initiator of Women in Film & TV Lithuania (WIFT LT)
- Romas Zabarauskas, LGBTQ+ spokesman and a member of The Queer Agenda (A network of LGBTQ+ artists, activists and community builders from across the Nordic and Baltic regions)
- Jenni Koski - Director EWA European Women's Audiovisual Network
- Līga Požarska, a film journalist and mentee from Baltic Women in Film Industry and Lithuanian Shorts Mentorship Programs