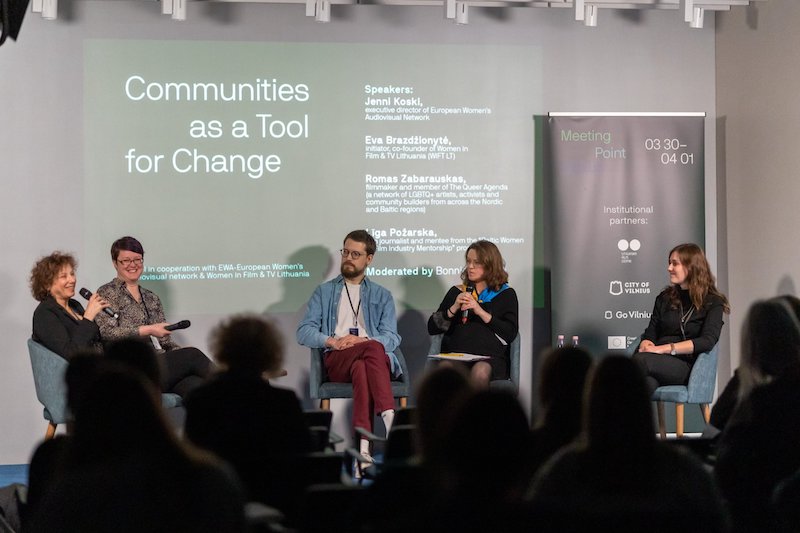 Communities as a Tool for Change @Meeting Point Vilnius
Professional communities and associations are a big support and help mechanism for people working in film and TV industries. Especially if they have just started or decided to change their career paths.
Professional mentorship or residency programs are targeted to support structures that seek to encourage, motivate and involve talents of various fields as well as help them grow.
How communities, associations and organizations of film and TV industries can stimulate the change? How can they help and support emerging talents? What is being done already?
Participants of the panel discussion:
- Eva Brazdžionytė, the initiator of Women in Film & TV Lithuania (WIFT LT)
- Romas Zabarauskas, LGBTQ+ spokesman and a member of The Queer Agenda (A network of LGBTQ+ artists, activists and community builders from across the Nordic and Baltic regions)
- Jenni Koski - Director EWA European Women's Audiovisual Network
- Līga Požarska, a film journalist and mentee from Baltic Women in Film Industry and Lithuanian Shorts Mentorship Programs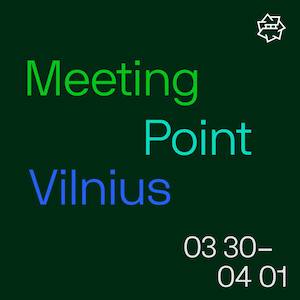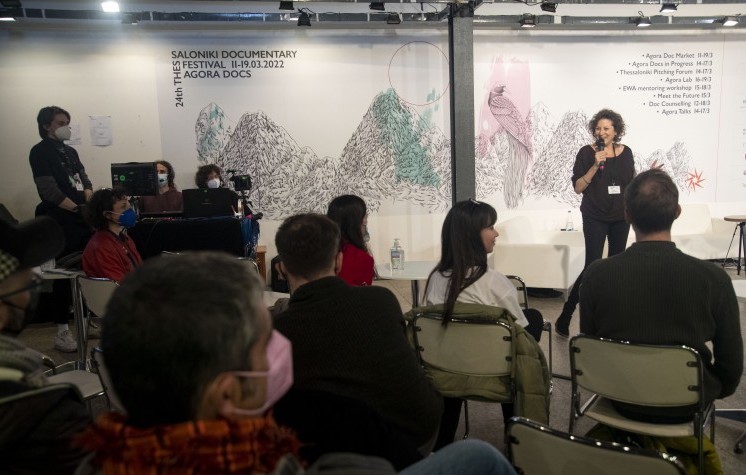 Mastering the Fine Art of Festival Networking, How do you position yourself confidently, connect with ease and keep the conversation going? From introducing yourself to a stranger at the coffee bar, to cocktail pitching and presenting your project at 1:1 meetings, what do you need to know -and do- to set yourself up for success? During this interactive session, we dove into the factors that come into play during different encounters and the participants got on their feet to try some things out for themselves.

This video about speaking with impact - is about memorizing your script...or not. Because when you're actually speaking, how do you remember what you want to say?
Since your presentation is a journey you take your audience on, why not make a map?
This video about speaking with impact - is about Setting Yourself Up for Success!
What's the difference between just getting your information across and making the impact you want?
How about starting with the end in mind...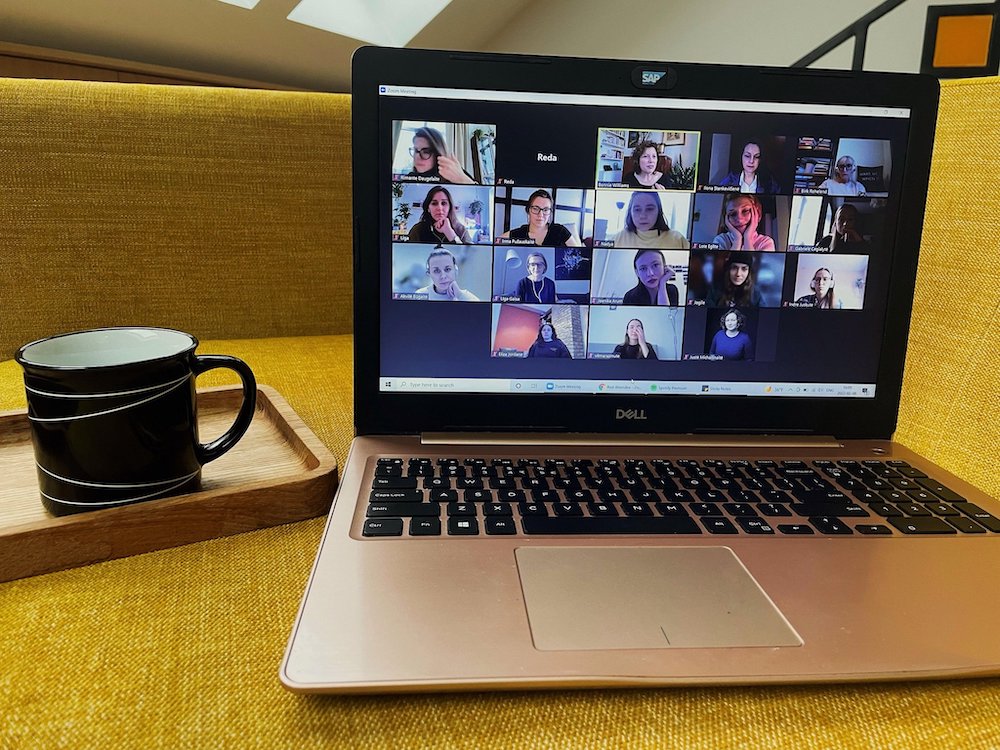 Position Yourself for Success - was the topic of today's seminar with Bonnie Williams. Yet another wonderful and insightful seminar for the participants of Baltic Women in Film Mentorship program.

"We can't wait to see what beautiful projects will be created with the knowledge and skills gained during the mentorship program!"